SMOVE is the only smartphone stabilizer that doubles as a charger for your phone of any size, with pro features. Advanced features: automated 360 degree panorama shots, auto face follow video recording, full rotational control for maximum stabilization, tripod and extension adapter mount. Easily portable, fits in your pocket.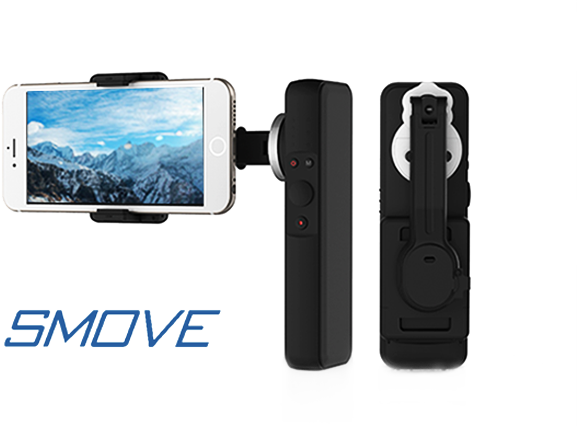 (44% Off)
$159.00
$249.00
SMOVE Stabilizer
Receive (1) SMOVE Smartphone Stabilizer & Powerbank in One & SAVE 44% and $110 OFF future retail
Limited quantity
Prices go up.
#1 Smartest Stabilizer
Worldwide Shipping
SMOVE
Features
Intelligent smartphone stabilizers, with a built-in charger, easily portable with pro features.